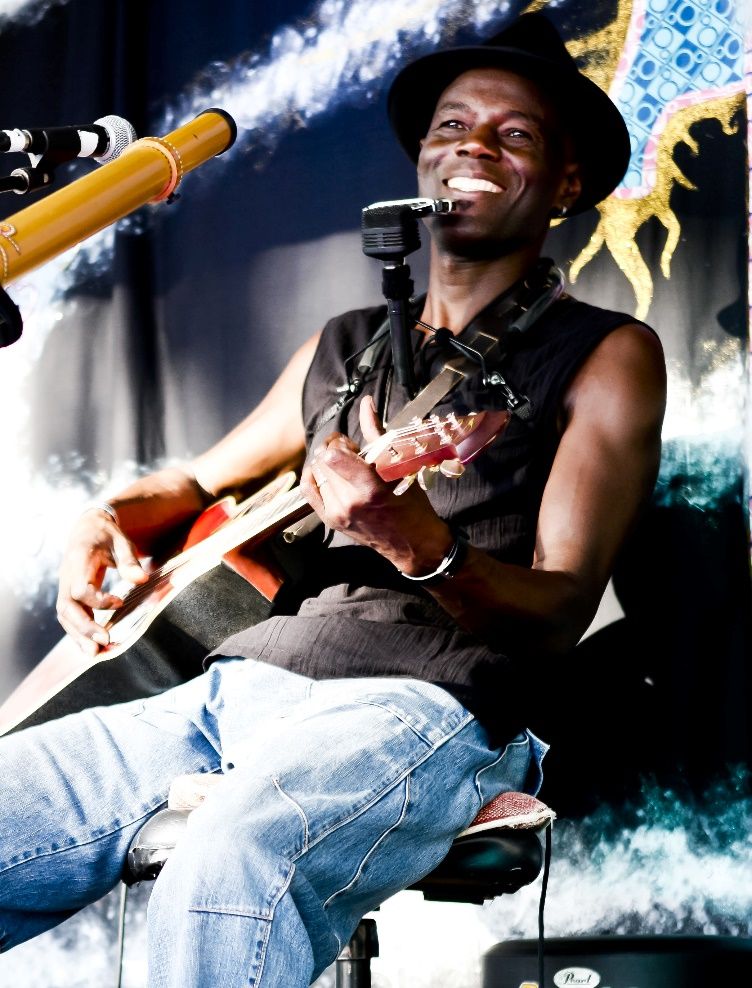 Raku One O'Gaia has an uncanny ability to engage the very soul of an audience. An
incredible performer with a wonderful energy…"
Sandy McCutcheon ABC Radio
"Great sound coming from that axe …and that voice …Absolutely
Magnificent!" Karl Stefanovic Channel 9 Today Show
Live favorite Raku One O'Gaia's soul, blues and gospel infused performances are super-charged with feel good vibes.
You can expect a wealth of contemporary and old school influences to show up in his music… all delivered with unique style, catchy lyricism and a singing voice that has real range, subtlety and power.
Raku has featured on recorded work alongside John Butler, Paul Kelly and Xavier Rudd.
He has also recently opened for Ash Grunwald, The Black Sorrows,
The Commitments and Dragon. He has toured with Kasey Chambers and
was a featured artist at the 2019 Broadbeach Blues Festival after appearances at Woodford, Tamworth and Byron Bluesfest
"Raku One O'Gaia …warming, soulful and upbeat ....
A show not to be missed…"
No. 5 Church Street
"Colourful, energetic, exotic and talented, Raku has warmed the hearts of many with
his high voltage smile, incorrigible presence and mesmerizing performances…."
Mandy Nolan Seven Entertainment Guide
www.raku.net.au raku@raku.net.au Ph: + 61 2 66845289 Mb: + 61 (0) 422779082